Robin Smith
Smith Design LLC
All designers in the program provide a one-hour complimentary consultation at the Denver Design District so that you may interview and discuss the scope of your project.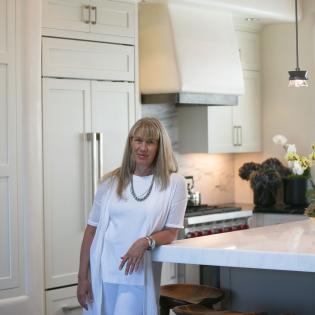 Profile
DESIGN PHILOSOPHY:
Inspired to be both timeless and modernistic, at Smith Design LLC we believe luxury is about perception, enthusiasm, and detail. Our belief is that creativity is both an art and a science; form must follow function.
FEE METHOD:
We charge an hourly fee and/or deposit dependent on the design schedule set up with clients along with a percentage based on our net cost of goods.
ABOUT THE DESIGNER:
Robin Smith & Partners engages and inspires clients through their understanding of the art of creating a "Sense of Place". For over thirty years we have been building lasting partnerships with clients in both the local and international hospitality and residential design worlds. We provide attentive service as we listen and collaborate with our clients, actualizing their vision. We are sensitive to the individual needs of our clients, adding multiple layers to the creative process and vision we create together.