Events
Upcoming Designer Events at the Denver Design District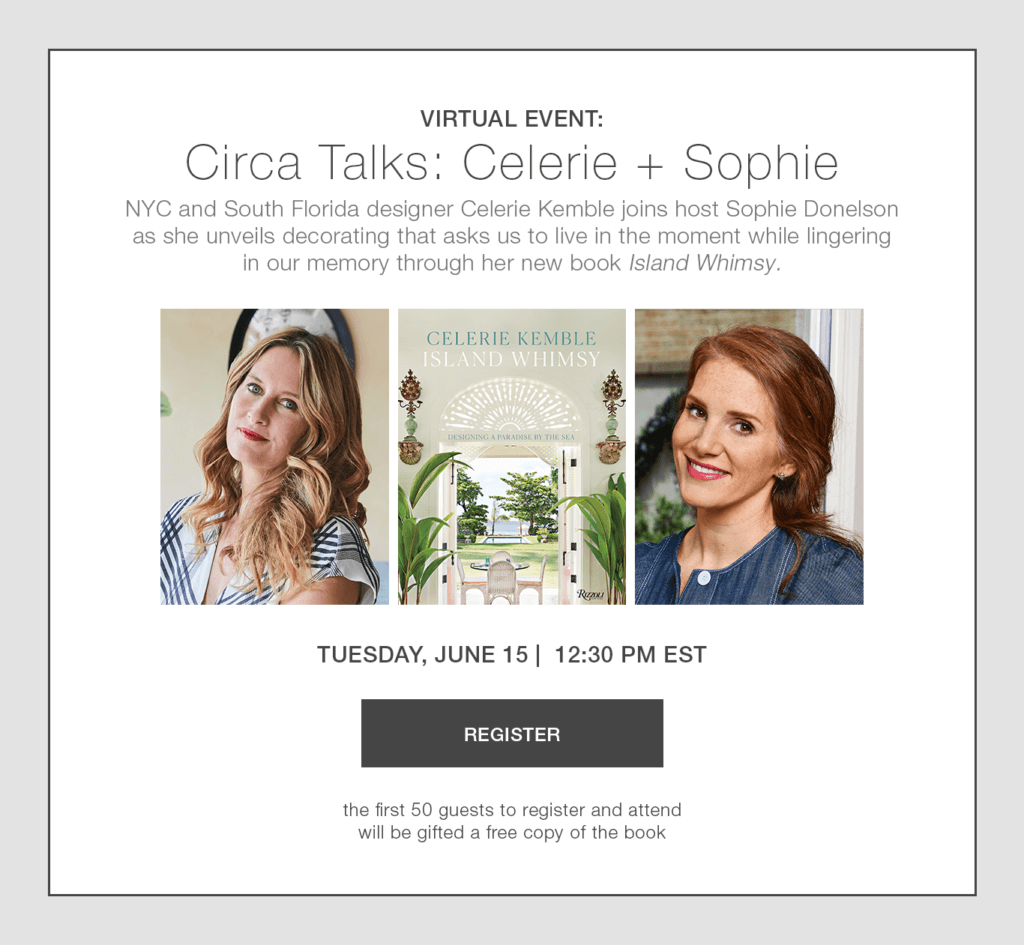 Click to view Invitation
Circa Lighting Virtual Event – Circa Talks: Celerie + Sophie
NYC and South Florida designer Celerie Kemble joins host Sophie Donelson as she unveils decorating that asks us to live in the moment while lingering in our memory through her new book Island Whimsy.
Date
Tuesday, June 15, 2021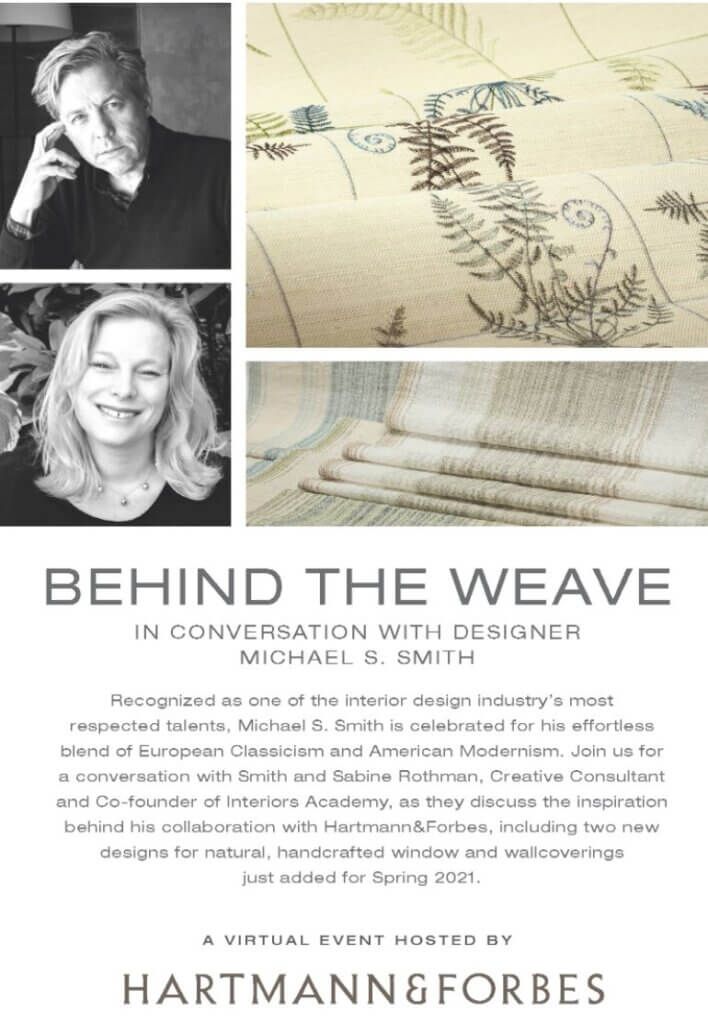 Click to view Invitation
CARTER, INC. x Hartmann&Forbes – Behind the Weave
Recognized as one of the interior design industry's most respected talents, Michael S. Smith is celebrated for his effortless blend of European Classicism and American Modernism. Join us for a conversation with Smith and Sabine Rothman, Creative Consultant and Co-founder of Interiors Academy, as they discuss the inspiration behind his collaboration with Hartmann&Forbes, including two new designs for natural, handcrafted window and wallcoverings just added for Spring 2021.